You may have come across a Sonos speaker at a friend's house or seen a commercial for it and immediately fell in love. But when you looked at the prices, you might wonder why Sonos is so expensive.
Sonos is expensive because it offers a high-quality sound experience that is easy to use and reliable. Sonos' products gained a high reputation in a competitive market that enables high prices and thus a top margin for the company.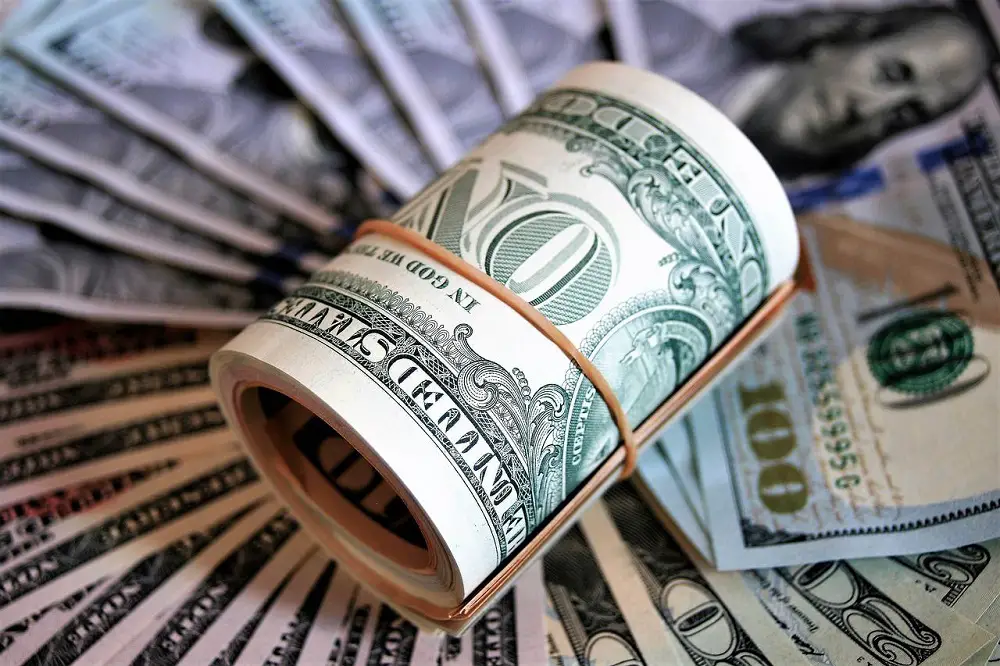 I'll take you through some general aspects of what goes into the price for a product such as a Sonos speaker, and touch on why Sonos has been able to put its prices at a seemingly high point while still selling millions of units.
If you are interested in purchasing Sonos products you should consider reading our article How To Buy Sonos Cheaper Than Most Do.
1. Sonos Has Good Hardware
Sonos installs high-quality components in their devices to obtain reliable products over an extended period. Amplifiers, digital audio converters, circuit boards, and other parts are high-end thus increasing the manufacturing costs.
This company philosophy is one of Sonos' big advantages over other competitors and responsable for its' high reputition. Customers all over the world are satisfied with the longevity and stability.
We have more on this topic here: How Long Do Sonos Products Last?
As with any product, if your company develops a reputation for cutting corners or putting out a shoddy product, it's almost impossible to ever change that perception. (Here is more on why Sonos is a Good Brand)
Sonos instead decided to price their products a bit higher and use quality materials and workmanship.
Sonos also offers all the good hardware that one would need to make even the most basic setups work and sound great. This is achieved with products like the Port, which allows larger combinations of connectivity.
This is further emphasized by offerings like the Sonos Amp and its predecessors such as the Connect:Amp, which fills the vital gap of any quality music production: proper amplification.
The range of outputs and inputs on its devices, including RCA, digital, and optical also ensure that Sonos devices have more flexibility and compatibility. Cheaper variants or competitors will try and save money by removing these features.
Interested in some information about different combinations? Read our Sonos Compatibility Guide.
This was a deliberate strategy, and one only has to peruse the reviews of Sonos products to see that sound quality, build quality, and general aesthetics are often praised by the users.
Sonos has also never shown interest in the 'disposable' electronics market. This is partly because Sonos wanted its products to last and not break down after one year only to become part of the e-waste issue.
2. Regular Software Updates Requires Many Developers 
The reality of technology is that you need to have some way of keeping your software up to date, running smoothly, and as safe as possible from the various attacks and exploits attempted by nefarious (or bored) agents.
Outsourcing this leads to massive continuity issues and slow response time, as well as being reactive rather than proactive.
Sonos has instead tried to keep its processes and software development in-house and under wraps. This means keeping software developers and such people on the payroll, and this is not cheap.
Sonos also pushes out regular updates to ensure bugs and issues are patched quickly and extends this service to the older models that they no longer manufacture anymore.
Speaking from personal experience, I will hold no loyalty to a company that will sell me a product, but then a few years later essentially remove a major function or feature in the hope that I will just upgrade to their latest offering.
Sonos is quite different in this regard, and that's not a cheap exercise.
In essence, what Sonos is doing is selling you an all-in-one package when you buy the speaker, that includes future updates, future functionality, and future services. In order to offset the price of these future offerings, Sonos tries to factor this into the purchase price.
3. Design and Development Are Expensive
While having wireless speakers may seem like an obvious solution, before this market segment existed, there were plenty of large players in the home audio sector that didn't develop it.
Even up until the mid-2000s, for most people a music system was a wired system with a separate amplifier and loudspeakers, bringing with it many cables about the place.
If you weren't living in a permanent abode, for most people the much easier solution is just to get a dinky CD player rather than spend the 1000s on a system, never mind the installation costs and time needed to research it.
This meant that not only did you have a large number of components that took up a lot of space, but it was hard to hide it all and it was basically impossible to listen to the same stream of audio in multiple rooms at the same time.
Sonos' first product, the ZP100, you could attach to every piece of wired HiFi so that it now can be controlled wirelessly.
Further research and development led to the more recognizable Sonos system that consists of an all-in-one wirelessly connected audio system, simply requiring mains power and an internet connection.
So while it may seem like an obvious need that Sonos ended up filling, the road to this destination is not so easy (or cheap) when you're having to be the first to develop it.
4. First Multi-Room Audio
Sonos was definitely the company that kickstarted the multi-room audio revolution. Initially, the Sonos devices were linked via a proprietary AES-encrypted peer-to-peer mesh network, referred to by the term SonosNet. 
For any portable or wireless speaker system to come out now without at least some multi-room audio functionality is almost surely a death knell for that product.
As stated by the former CEO of Sonos John MacFarlane, 'the Sonos Digital Music System has been designed from scratch to solve the well-known set-up and control problems so that digital music lovers can enjoy all their music all over their home and control it from the palm of their hand'.
While this problem may have been identified by Sonos, the best solution is not clearly apparent from the beginning, and while there may be someone who does something first, it doesn't mean that they did it the best.
All of this leads to the conclusion that Sonos had to spend a lot of time, money, and effort to find this current seamless solution.
5. Established, Quality Branding
Sonos was founded in 2002 and after a few years of development, brought its prototypes to several industry events to raise awareness of its unique product as well as get the attention of consumers and investors alike.
Several attempts at building a brand resulted in some interesting collaborations, for example, the Sonos Studio first started in Los Angeles, California in the United States was a combination of an art gallery and a studio.
It ran events with big names such as Beck, the Lonely Island, and other artists, including showing some early innovations regarding social media via filming much of the process. 
In the end, the Sonos Studio attempted to bring the attention of artists, audiophiles, and frustrated consumers to Sonos, so that those who wanted an easy solution for piping audio throughout their house without needing to deal with all the hassle knew what it looked like.
Early successes of Sonos saw them partner with Bruce Mau Design, which brought with it the distinctive Sonos mesh look and branding, meaning their speakers were instantly recognizable as well as had aesthetic appeal.
One interesting aspect of the Sonos brand is the fact that Sonos is an ambigram, able to be read upside down. While it is hard to measure the impact such a change had, it does make advertising easier as not so many stipulations about logo alignment have to be followed.
A further brand refresh followed in 2019, aiming to reduce alienation by downplaying or the cessation of 'music-inspired metaphors and clichés' as well as deemphasizing its techy aesthetic. 
This led to a perceived warmer brand that was simply focused on 'brilliant sound'.
Sonos has also invested in making sure their products can be remotely diagnosed and fixed, therefore making it easier for problems to be fixed quickly and getting customers back to using their speakers rather than needing to take them in for repairs.
6. Good Privacy Loses Money
Sonos has a user-friendly privacy policy and doesn't use the data to create advertisements. The focus is set to sell high-quality audio devices and data usage is not an income stream.
This policy is quite rare in big technology companies and reduces the overall profit.
Achieving high margins and profitability without selling or using user data is expensive and results in product costs.
7. Personnel Costs
Recent filings break down the costs for Sonos to run their company in terms of outgoings.
There are three main areas that contribute to personnel costs, including research and development, sales and marketing, and general and administrative expenses.
Totaled, these come to $1,415,136,000 annually based on the most recent quarterly report filings to April 2022, or about 33.2% of revenue.
This figure is not the base salary and wages costs to Sonos and has other figures mixed in, but with revenue in the 100s of millions per quarter, it is fair to say that is not far off an accurate representation of labor.
Labor costs are always going to be a huge part of the balance sheet of any company, let alone a technology company such as Sonos that needs to have highly qualified engineers, designers, software developers, and many more.
8. Advertising Costs in a Competitive Field
Sonos may have some advantages in that it was one of the first to market, but competition in this field is fierce, which is going to require heavy spending on advertising.
The line item of Sales and Marketing under operating expenses to April 2022 is $290,000,000 or approximately 13.5% of revenue.
Sonos has seen increases in this expenditure, stating that it has been primarily due to higher brand and marketing expenses, additional professional fees, and other incidental expenses.
9. High Margins
Sonos' margin fluctuates throughout the year, as promotional discounting tends to impact the first fiscal quarter, but higher volume during the holiday shopping season counteract this.
Sonos typically runs in the mid-40% range for its gross margin, although recent supply chain issues have impacted this. Sonos has reacted to this with some price increases.
Sonos maintains its long-term gross margins as 45 – 47%.
Sonos mentions some short-term impact and lowering of the gross margin but compared to broader industry figures, it's not out of the expected range.
10. Marketplace Competition and Substitution
As Sonos occupies the medium- to high-end of the wireless/portable speaker market, the threat of price competition is lowered and Sonos is able to keep the margin high.
It is hard for a competitor to offer the same product as Sonos given the range of audio systems combined with an in-house developed software backend.
Attempts to copy Sonos have shown in the past that Sonos is not afraid to litigate, with their victory over Google for patent infringement being a notable one, if slightly pyrrhic in nature. 
A look at the competitors to Sonos reveals that the pricing of Sonos is slightly below that of its competitors, while arguably offering more features, and functionality as well as having built a reputation for being the company that started multi-room wireless audio.
11. High Paying Clients
The interesting aspect of the price mechanism is that you can set it to whatever you want, but if you don't have something which the customer values to that same value (or higher), you're not going to make a single sale.
Sonos' sales are in the hundreds of millions per quarter, and at the very least this reveals that they must be doing something right. Slick marketing and gimmicks may fool some consumers, but it's unlikely to work long-term.
Instead, a read of reviews and consumer sentiments about Sonos reveals the opposite: people's houses are full of Sonos gear and they're looking to get more.
Sonos even encourages this behavior by offering up to a whopping 30% discount if you upgrade your old Sonos goods with a new generation model.
Thank you for your feedback!