With the developments happening in the technology sector in recent years, we've seen a rise in new devices and companies with complex interactions.
Apparently, there's been a misconception about the parent company that owns Roku and assumptions are being made that Roku is made by Amazon.
Roku isn't made by Amazon or any other company out there. Roku is a brand that manufactures streaming devices under the American company, Roku Inc. and not any other company like Amazon or Netflix. Roku is a stand-alone company that isn't dependent on Amazon or any other company rumored to own Roku.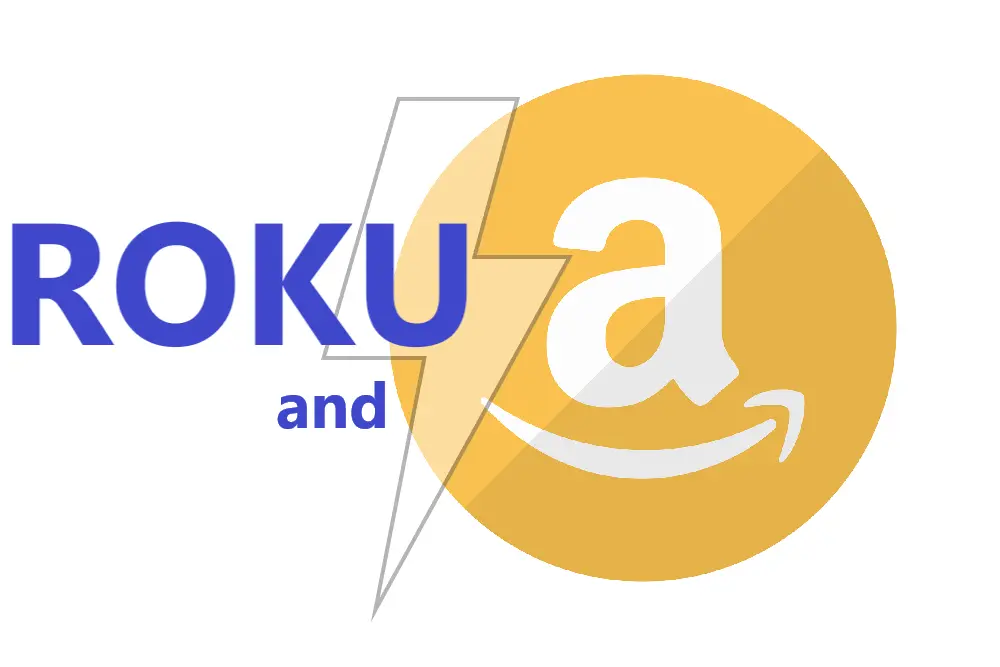 In this piece, I'll elaborate on the popular rumor that Roku and Amazon are the same. I'll also discuss the misconception that says Roku is owned and manufactured by Amazon and also provide answers to Roku and Amazon being partners. 
Are Roku And Amazon The Same?
Roku and Amazon aren't the same since Roku is a popular digital media player and streaming device manufacturer in the United States while Amazon is an American multinational technology company that focuses on e-commerce, cloud computing, artificial intelligence, and digital streaming.
Although there's a popular misconception about Roku and Amazon being the same because Roku is sold on Amazon's e-commerce platform and is a partner with Amazon's digital streaming service because Roku hosts it as one available Roku channel, Roku and Amazon have to be distinguished. 
Amazon was founded by Jeff Bezos in Bellevue, Washington on July 5, 1994. Jeff launched Amazon as an online marketplace for books and now has scaled the company into a multitude of product categories.
Amazon has multiple subsidiaries which include the popular Amazon Web Services for cloud computing, Zoox autonomous vehicles, Amazon Lab126 for computer hardware R&D, Kuiper Systems for the company's satellite internet, Ring, Twitch, IMDb, and Whole Foods Market. 
Amazon is currently recognized as the largest online retailer and marketplace, smart speaker provider, cloud computing service through AWS, internet company, and live-streaming service through AWS. Amazon surpassed Walmart as the world's largest retailer outside China in 2021 and is majorly driven by its paid subscription plan, Amazon Prime which houses 200 million+ subscribers all over the world. The online retailer is also the second-largest private employer in the United States because it houses millions of employees. 
When it comes to downloadable and streaming content, which is related to Roku, Amazon distributes a variety of streaming and downloadable content via its Amazon Prime Video, Amazon Music, Twitch, and Audible units. The company also purchased the popular film and television studio, Metro-Goldwyn-Mayer in 2022.
On the other hand, Roku is a manufacturer of digital media players that offers access to streaming media content via the internet and Roku's online services.
Founded by Anthony Wood in 2002, who previously founded Replay TV, a DVR company in competition with TiVo, Roku is a product of Netflix's killed project as the Roku project was first pitched to Netflix but was dropped due to license arrangements between Netflix and its third parties.
Wood went on to launch Roku's first model which was developed in collaboration with Netflix in May 2008. Since then, Roku has consistently grown with several generations of devices released with the aim of popularizing the concept of low-cost, small-form-factor set-top boxes for top-notch media consumption. In January 2022, Roku recorded a total of 60.1 million active users.
Unsure if Roku is worth it? We have 13 Reasons for you.
Is Roku Made By Amazon?
Roku is not made by Amazon or any other company. Roku is a stand-alone company that is a part of Roku Inc. and manufactures streaming devices and digital media players. Amazon on the other hand houses several subsidiary companies that range from its e-commerce company, Amazon web services for cloud computing, Twitch, Amazon Prime, and so on. 
Roku was first launched as a Netflix partner since Netflix couldn't incorporate the company as a subsidiary because it'd be against its license agreement with third-party companies. This led to Netflix dropping the Roku project instead of rolling it over as a partner to launch the company's first product in 2008. 
Roku and Amazon have no affiliations when it comes to production or manufacturing.
Although Roku devices are sold on the Amazon marketplace, Amazon doesn't manufacture any Roku devices. In fact, Roku devices are designed in the United States and assembled in China, therefore, debunking any affiliations that may be perceived to occur between Roku and Amazon.
You can find more about the question if Roku is made in China here.
Is Roku Owned By Amazon?
Roku is not owned by Amazon or any other company. Roku is owned by its incorporation, Roku Inc., and every design and production is done by Roku itself. Roku is an independent company that manufactures digital media players and streaming devices.
Although Amazon Prime is available on Roku as one of the device's premium channels, Roku and Amazon do not have any affiliations in terms of ownership of Roku.
Amazon doesn't possess any shares of Roku shares available in the stock market as Amazon already owns a number of subsidiary companies that label the company as one of the most versatile companies with subsidiary companies venturing into different aspects of the industry and being revolutionized with technology. 
Are Roku And Amazon Partners?
Some Amazon subsidiaries are available as channels on Roku for users to access and stream their favorite shows. Prime video and IMDb tv are both available on Roku so if you're a fan of these channels and you've got subscriptions on either of them, you can access them on any of your Roku devices.
For these channels to be available on any Roku device, means that a fair partnership has been set between Amazon and Roku to bring a top-notch streaming experience to both Roku device users and Amazon prime video or IMDb viewers. 
You can also buy Roku on Amazon as Roku has an official store on Amazon's marketplace. So if you're looking to get a Roku device, you can hop on Amazon's marketplace and search for Roku's official store to get your streaming product from Roku's verified store. This is also a result of a fair partnership struck between Amazon and Roku to own an official store on Amazon's marketplace. 
Apart from these two reasons for partnership, there are no other partnership deals set between Roku and Amazon as both companies are independent companies with the aim to bring top-notch satisfaction to their viewers and users.
Thank you for your feedback!