Roku has created ease when it comes to streaming your favorite channels and streaming service as the digital media player has been created as a device that contains all your favorite streaming channels even more. Consumers have since been interested in converting their Roku devices to Androids.
You cannot install Android on your Roku device. Roku OS and Android OS are both built with Linux but Roku doesn't allow a third-party OS to be installed on its devices. If you want to use a Google App, you may need to mirror the application to your Roku device via an Android device.
Installing Files from Android (APK) can't be done on Roku.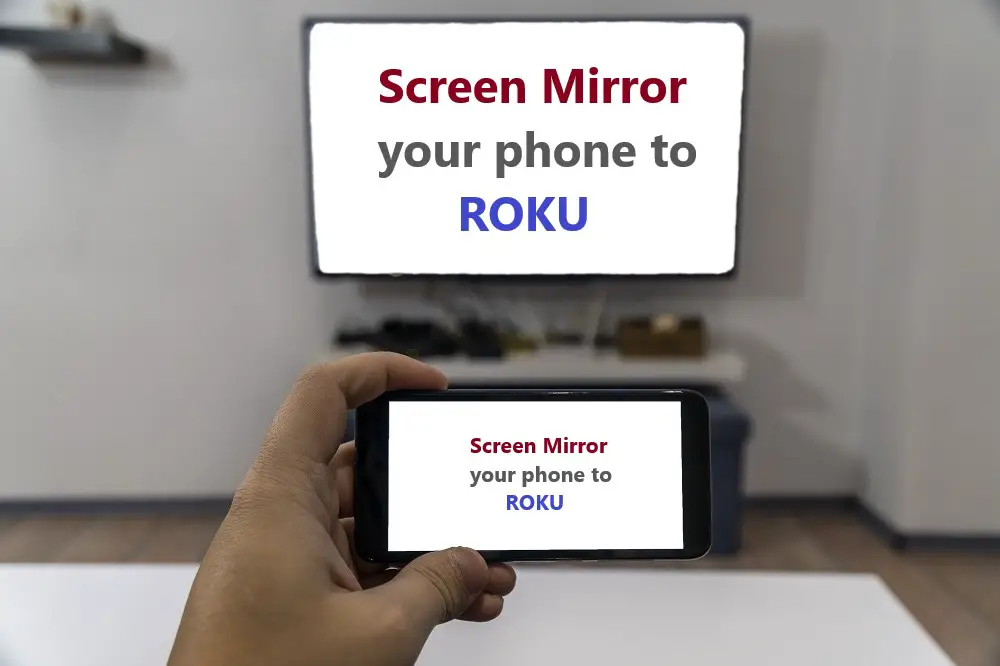 In this piece, I'll discuss with you the reasons why you can't install the Android OS on your Roku device and why you also can't directly install APKs on your Roku device. I'll also explain other alternatives you can use to get APKs on your Roku.
Can I Install Android On Roku?
It is impossible to install the Android OS on your Roku device. This is because Roku has fundamentally built its popular Roku OS as a closed system. Hence, all the apps used on your Roku devices are compatible with the Roku OS and incompatible with Android.
The Android OS can only run on Android devices so you cannot use Android on Roku.
If you were looking for a way to breach Roku and install the Android OS, there's no proven way that you can, except you jailbreak your Roku device.
And when you jailbreak your Roku, you may lose your device because jailbroken devices become obsolete in a few weeks, hence it's not worth losing your device. 
Technically, the Roku OS and Android OS are both built using Linux. Unlike on windows devices where you can partition your memory to install a different OS on the device, Roku doesn't allow users to partition device memories, therefore, making it impossible for two OS to be used on the Roku devices.
This is a measure designed by Roku engineers to make every user use the Roku OS without changing the device's OS to Android or any other operating system out there. 
Since you can't have Android OS on Roku, this may make it quite impossible to download APKs on the device.
If you need to download any application, you'll most likely get the application on Roku's marketplace.
Getting APKs made it easier for users to have access to paid channels for free, this is why Roku carefully enclosed its OS to protect the paid channels and help them get their revenue by not offering the apps to users.
Installing APKs Is Impossible
All Roku devices operate on a very limited, stable, operating system that does not support most common Android applications like those on Android phones, TVs, and tablets. Hence, if you're planning to directly install Android APKs on your Roku devices, you cannot directly do this.
Roku doesn't have a great history with installing third-party APKs.
The major reason you cannot install APKs on Roku devices is that the Roku OS and Android OS are incompatible even if built on the same Linux platform. Hence you cannot use an Android APK on your Roku device. 
This does not mean Roku doesn't allow the installation of non-certified channels on its devices.
You can install uncertified devices on your Roku because Roku uses this to provide developers with a means of testing their channel's performance. So if you're a developer looking to test your channel on a Roku device; you can install your app on your Roku device even though it's not certified.
For instance, new channels are released via release codes and limited to a small number of test users. This helps to prevent servers from getting overloaded while also limiting the amount of feedback to a reasonable amount that the developers can handle. 
Sideloading On Roku Is Not Possible (Anymore)
If you wanted to add any channel on your Roku device and the channel couldn't be found on the Roku store, then you had the opportunity to sideload the application to your Roku device. Sideloading is impossible since February 2022, because Roku has banned this option to all its devices.
Sideloading was the only way you could add any channel you want to your Roku device. It was introduced to allow developers to test their applications inside the actual technical environment.
This method was misused to load adult channels and licensed content.
Roku introduced two other methods for developers that are very limited and don't give regular users the chance to have uncertified channels.
How To Use Android Apps On Roku
As discussed earlier, it's impossible to install Android APKs on your Roku device hence, you cannot use Android apps on your Roku. The reason for this is that the Android OS and Roku OS aren't compatible with each other. 
However, if you need to use your Android applications on your Roku device, you'll need to use screen mirroring. This way you can mirror your Android device to your Roku device and use the Android application you want to use on your Roku device via an Android device. 
Google Play Store
There are tons of Google services available, but the availability is limited on Roku devices. There's no dedicated Google application for Roku devices hence, you can not get Google Play Store on Roku. This is because Google Play Store is an Android-based application and you cannot install Android applications on Roku devices. 
However, you can access Google Play Movies and TV content through the YouTube app on Roku.
This gives you only a small portion of the features of Android apps.
The only chance to use Android apps on your Smart TV and Roku device is to send the active view from another device.
Any issues with a Roku app? Take a look at our article about Problems With Roku Apps: Troubleshooting for Everybody.
Screen Mirroring 
If you need to use Android applications on your Roku devices, you can use Screen Mirroring to help you mirror the application to your device via an Android device. When you want to display the content from your Android device to a nearby Roku TV, you may be able to use screen mirroring if you have the feature built on your Android device.
You can replicate the screen of your compatible Android device wirelessly onto your Roku TV screen. 
Screen Mirroring helps you send web pages, videos, photos, music, and more to your compatible streaming Roku device or Roku TV. So if you want to use an application on your Android device you can mirror it to your Roku device and use it right there. In other words, anything you do on your Android device can be mirrored from your Android mobile device to your Roku streaming device.
You need to first set up and enable screen mirroring on your Android device and then request a connection to your Roku device to be able to use screen mirroring.
Once the request is confirmed, and the connection is established, you'll be able to view your Android device's screen on your TV and you can easily control it from your Android tablet or phone.
Go to your phone's settings
Activate Smart View (or: Quick Connect, AllShare, Wireless Display, Screen Casting, Cast, SmartShare)
Choose your Roku device
Allow the cast on your Roku device (shown by a pop-up)
After that, the screen of your phone is shown live on your Roku device.
You can adjust some minor settings in the menu.
You'll find the whole instruction on Roku's homepage with some other information.
Google Apps Via Roku Browser
Although it was possible to get Google applications on your Roku device via the Roku browser, presently, this has been canceled and disallowed. In 2019, you could easily access Google Play Movies via Google apps on the Roku browser and also access Google Play Music.
But presently, you cannot access these Google applications as Roku is trying to become more exclusive to its applications and make its OS more enclosed.
Thank you for your feedback!