Portable dishwashers are compact appliances that help ease your chore of washing dishes. These appliances are incredibly convenient if you don't have the space for a permanent installation. Now, the next question that may arise is, where to buy portable dishwashers?
Generally, there are two main options for exploring portable dishwashers – online retailers or appliance stores. However, you can also visit a manufacturer's website to buy a portable dishwasher.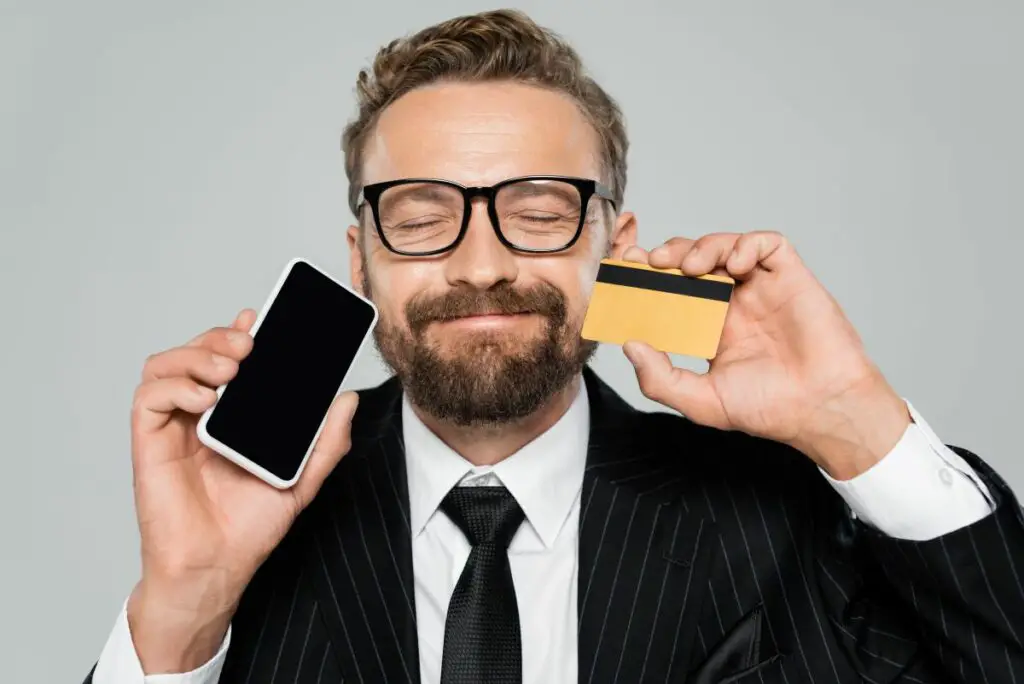 In this article, we will provide you with the pros and cons of both options and provide a list of the most popular places.
Online vs. Retailer
When purchasing a portable dishwasher, you can buy it online or physically visit a retailer.
Each option has its benefits and drawbacks that you must consider before proceeding.
| Factor | Online | Retailer |
| --- | --- | --- |
| Choices | Vast | Limited |
| Ratings & Reviews | Available | Not available |
| Hands-on Experience | No | Yes |
| Technical Support | Delayed | Available |
| Discounts | Yes | Sometimes |
| Immediate Availability | No | Yes |
Online Shopping
Online shopping is a convenient option, with several online retailers, each with many appliance options.
Additionally, manufacturer websites are also another online option for purchasing portable dishwashers.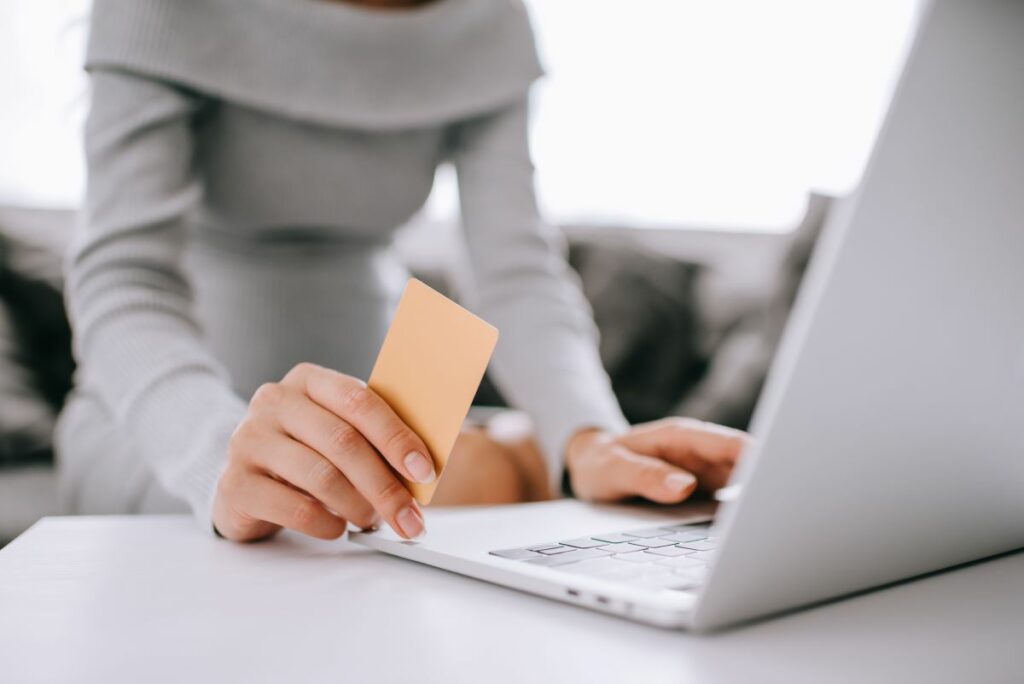 All it takes are a few clicks from where you're seated to browse online retailers, read customer reviews, check ratings, compare prices, and access detailed product specifications.
With online shopping, there's the benefit of a wide selection of portable dishwashers of several brands and prices. That's not all; you can also avail discounts, special promotions, and free shipping options.
List Of Online Shops With Portable Dishwashers
You can consider several reputable online options when looking for a portable appliance. Here are some popular online retailers that offer a vast selection of portable dishwashers:
Amazon
Undoubtedly one of the largest online marketplaces, you'll find an extensive range of portable dishwashers of several brands, features, and capacities available on Amazon.
The ratings and customer reviews will help you decide which option will suit your needs best.
Home Depot
This home improvement retailer has an online store where you'll find a reasonable number of portable dishwashers.
You can browse through different models and also check customer reviews. There's the option of delivery or in-store pickup.
Best Buy
This multinational retailer sells products and services through retail stores and an online platform. Apart from the vast selection of appliances and electronics, you can also purchase a portable dishwasher.
You'll find that they offer popular brands, detailed product descriptions, and customer ratings.
Lowe's
Similar to Home Depot, Lowe's is a retail company specializing in home improvement. They also have an online shopping platform with a good selection of portable dishwashers.
While you can explore many brands and filter based on your budget or desired features, you can also check for availability at your local store.
Walmart
Walmart has an online store where you can find a range of portable dishwashers in different price ranges. Customer reviews will help you make an informed choice.
You can either opt for shipping or store pickup options.
Retailer
When you visit a retailer in-person, although there are limited appliance options, there's the benefit of a hands-on experience. You can examine the portable dishwashers and assess the features, dimensions, and weight.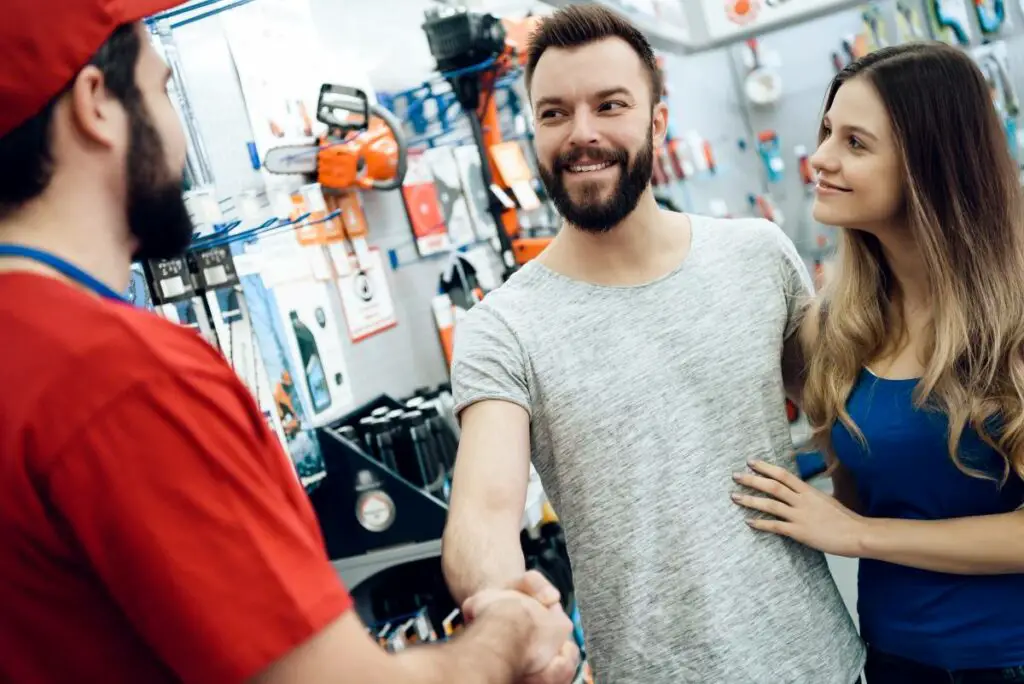 Visual inspection of the product's quality ensures you choose an appliance that meets your expectations.
An added advantage is the presence of knowledgeable sales representatives who can answer any queries.
Apart from the immediate availability of the appliance for pickup, retailers also offer installation and warranty support.
List Of Retailers With Portable Dishwashers
If you opt to purchase a portable dishwasher offline, you can visit one of the many popular retailers offering a range of portable appliances.
Such retailers will provide a sufficiently decent selection of portable dishwashers, and there's the added advantage of shopping in person, making it an enhanced experience.
Here's a list of the most popular retailers who offer portable dishwashers at their stores:
Best Buy
Best Buy is among the leading consumer electronics retailer with stores across the United States, Mexico, and Canada. They have a wide range of freestanding and countertop dishwashers of several well-known brands.
Best Buy also provides delivery, installation, and repair services and extended warranties for added convenience.
Home Depot
A popular retailer for home improvement needs, you can also find portable dishwashers at their stores.
Home Depot offers in-store pickup and delivery services. They also have a team of experts to address your queries.
Lowe's
Yet another leading home improvement retailer, Lowe's owns and operates over 2100+ retail stores in all 50 states of the USA and Canada.
They keep a diverse selection of portable dishwasher models of multiple brands.
Lowe's also provides services like delivery, installation, and extended warranties.
Sears
Sears is a leading integrated retailer of general merchandise, home appliances, tools, automotive parts and services, and clothing.
You can find a wide range of portable dishwashers in-store and on their online site.
With competitive pricing and knowledgeable staff, Sears will provide a portable dishwasher to suit your needs.
Alternatives
Although less expensive than built-in models, a brand-new portable dishwasher might sometimes seem over the budget.
In such cases, here are other alternatives you can consider rather than looking for a new appliance online or offline.
Used Portable
If you're looking for a used portable dishwasher, here are some popular places where you can find one for an affordable price:
Online Marketplaces
Online sites like eBay, Facebook Marketplace, OfferUp, and Craigslist are popular for buying and selling used items, including home appliances like portable dishwashers.
Garage Sales
Garage sales are common places where people look to sell their used household items, including appliances. You can negotiate prices and find appliances in good condition through garage sales.
Local Classifieds and Newspapers
Check for local classified ads in newspapers or local publications; they tend to list used appliance ads from the local community.
Flea Markets
Typically more of a street market, this is a space for people to sell previously owned goods, including home appliances.
Refurbished
At times, getting a refurbished portable dishwasher is slightly more reassuring than purchasing a used one directly. If you're looking for refurbished portable appliances, here are some places you could find one:
Appliance Resale Stores
Look for local appliance resale stores that sell used appliances. These stores usually refurbish and restore used appliances and sell them at lower prices. You might also come across a few stores that offer portable dishwashers with guarantees or warranties.
Refurbished Appliance Retailers
Some retailers specialize in the sale of refurbished appliances. The pre-owned appliances are repaired, tested, and restored to good working condition.
Popular Sales
Were you looking to save money on your portable dishwasher purchase? There are popular sales occasions throughout the year, during which you can avail significant discounts and promotions on home appliances.
Here are the most notable sales events, making the ideal time to purchase home appliances like a portable dishwasher:
Black Friday
This is the day after Thanksgiving and is popular for massive discounts and product deals across multiple categories, including home appliances. You can find discounts, deals, and limited-time promotions online and at physical stores.
Cyber Monday
The Thanksgiving weekend begins with Black Friday and ends with Cyber Monday – an online shopping event focusing mainly on online retailers.
Presidents Day
Presidents Day is a national holiday celebrated on the third Monday of February. You can find retailers offering sales and promotions on this day.
Memorial Day
Memorial Day falls on the last Monday of May and is the unofficial beginning of the summer season. This is a popular time for retailers to organize sales, including discounts on home appliances.
Labor Day
Labor Day is another popular sales occasion celebrated on the first Monday in September.
Fourth of July
Independence Day marked on the Fourth of July, often brings about sales events where you can find discounts on a range of products, including portable dishwashers.
Prime Day
Amazon's annual deal event, Prime Day, is usually held in the second week of July. It's exclusively for Prime members and features two days of epic deals.
Conclusion
If you're looking to purchase a portable dishwasher – freestanding or countertop, there are several places you could look – online and offline.
And if you'd like to buy one for a lower price, shop on popular sales occasions.
However, used or refurbished portable dishwashers will cost even lesser and are often in working condition.
Look into the different options, compare prices, and find one that suits your needs and budget.

Thank you for your feedback!