Smart TVs can do much more than stream movies and shows. With the growing list of apps, features, and capabilities, Smart TVs can do most of the things you're used to doing on your computer. Thanks to internet connectivity and the ability to run apps, Smart TVs can even open PDF files. 
You can download one of several apps to view and edit PDF files. You can also view it by casting or mirroring. A third way is to use your TV browser to open PDF files. You may also use a PC Stick, which effectively turns your Smart TV into a computer.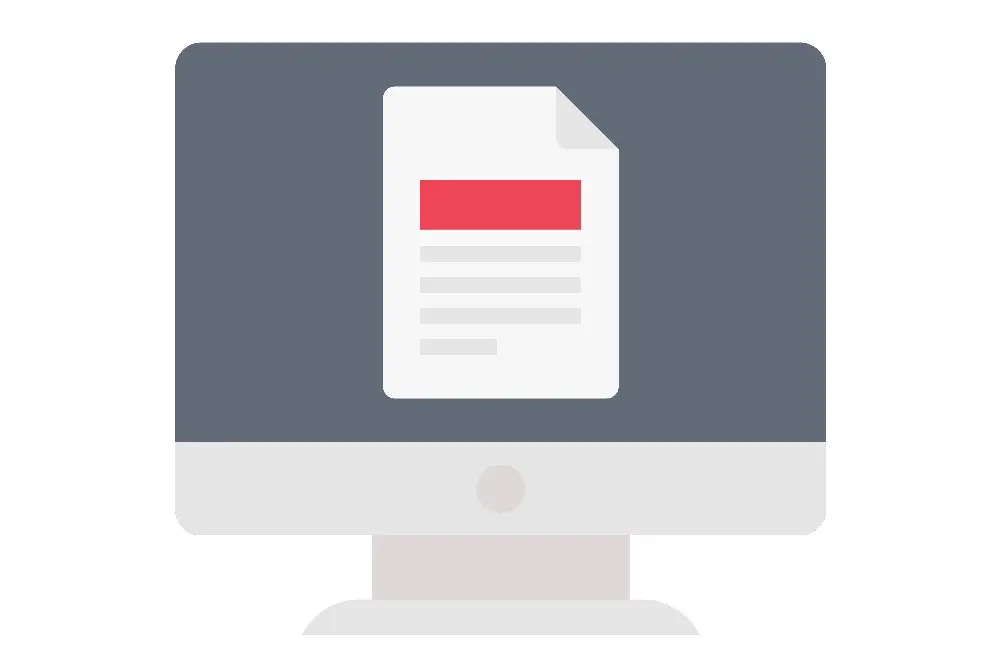 Whether for personal viewing or presenting at a meeting, viewing your PDF file from a Smart TV can be a wonderful experience. The words and images will be bigger and clearer and the colors will pop out better. Read on to learn how to use your Smart TV to open PDF files. 
Can All Smart TVs Open PDF Files?
Not all Smart TVs can open PDF files. For instance, there are older Smart TVs that came with only a few preloaded apps and don't allow the adding of apps. These TVs with a fixed number of apps often prioritize streaming services and on-demand video content such as YouTube and Netflix. They typically lack productivity apps such as PDF viewers.
There are also older TVs that allow adding apps but are incompatible with apps that can open PDF files.
For example, all Android TVs released before Android™ 7.0 Nougat in 2016 can't open PDF files.
Similarly, all Samsung TVs running on Tizen 2018 or earlier versions can't open PDF files.
Most LG Smart TVs running webOS 4.5 or earlier versions can't open PDF files unless you sideload compatible apps. 
In most cases, the top brands have now upgraded their operating systems and the available apps on their respective app stores. Thus, recent Smart TV models from established brands typically have options to download apps capable of reading PDF files. 
Smart TV App for PDF
Most Smart TVs won't come with a preloaded or inbuilt app that can read PDF files. In many cases, you will have to download the appropriate app from the TVs app store.
In some cases, the TV app store will lack a compatible app for reading PDF files. Thus, you will have to sideload a PDF reader. 
There are several apps capable of reading PDF files on a Smart TV. These include:
OfficeSuite
This is the most common option for reading PDF files on a Smart TV. Smart TVs don't come with the MS Office Suite installed. You can download an app such as OfficeSuite then use it to open PDF files. 
OfficeSuite is compatible with Word, Excel, and other MS Office files. You can even link the app to your cloud services such as Dropbox, One Drive, and Google Drive to access your saved documents. 
Google Docs
You can hardly ever find a Smart TV that doesn't work with the wide range of Google Apps. For Smart TVs running on the Android TV platform, you can download Google Docs and open PDF files. You may also use Google PDF viewer. 
You can create and save PDF files to your Google Drive from another device. Some Smart TVs may even enable creating and editing PDF files through Google Docs. 
TvExplorer
Found on the Google Play Store and most other major app stores, you can download and install TvExplorer to read PDF files on your Smart TV. TvExplorer works exclusively on the Android TV platform.
TvExplorer can extract PDF and other files from Zip files. It can also read ePub documents and other text documents. TvExplorer also supports Wi-Fi sharing, so you can move files wirelessly between your TV and other enabled devices. 
SmartOffice
The SmartOffice app is available on Google Play Store and other major app stores for Smart TVs. The app allows users to view PDF files. 
With SmartOffice, you can also access documents from Microsoft OneDrive. In addition to PDF files, the app can also open PowerPoint presentations, Excel spreadsheets, and many other different text document types. 
WPS Office
WPS Office is a versatile app used on Smartphones and Smart TVs. It's a third-party app found in the Google Play Store and most of the major pay stores. 
WPS Office is compatible with most TV platforms including Android TV, Samsung's Tizen OS, and LG's WebOS. 
Office 365
First, create a Microsoft account from another device such as your phone or computer. If you already have a Microsoft account, go ahead and download a browser such as Google Chrome to your Smart TV. 
Through the Smart TV browser, log in to your Office 365 and access your saved office online documents. You can read your PDF files and other MS Office files including PowerPoint, Excel, and Access.  
Best Smart TV Brands and their PDF capabilities
Most modern TV models from the major brands can now open PDF files. Some examples of Smart TV brands you're sure to view and edit PDF files include:
Samsung
All Samsung TVs running Tizen 6.0 released in May 2020 can read and edit PDF files. For earlier releases, such as Tizen 5.0 released in May 2018, you may have to sideload a compatible app such as SmartOffice to view PDF files. 
Note that sideloading may invalidate your Samsung Smart TVs warranty. 
LG
It's difficult to find an LG TV running on webOS TV 2.x or earlier which can read PDF files. The earlier operating systems, WebOS 1.x and 2.x were running on the WebKit web engine. 
Later releases, from webOS 3.x released in 2016, run on the Chromium engine and this increased the compatibility of web-based and native apps. Most LG TVs running on the Chromium web engine can read PDF files using apps and browsers. 
Sony
Sony TVs running on Android TV can read PDF files. Google TV, the predecessor to Android TV, was highly incompatible with many productivity and streaming apps. 
Android TV was first released in 2014 though some apps wouldn't run on the platform. With many upgrades, the latest release from September 2020 is compatible with all of the apps mentioned above in this post. 
Hisense
Hisense Smart TVs run on their in-house operating system VIDAA. The VIDAA Smart OS is compatible with all the above apps for opening and editing PDF files. You can get the range of apps from VIDAA's AppsNow app store. 
Smart TV PDF Alternative 1: Mirror Your Phone
If you don't want to download and install extra apps on your Smart TV, you can mirror your phone's screen to your Smart TV screen. 
You can use AirPlay for Apple devices by having bot6h devices on the same Wi-Fi network.
For Android and Microsoft devices you can connect to Smart TVs running to just about any Operating System.
Be it Roku, Android, WebOS, VIDAA, or Tizen, you simply look through the menu for 'Casting' or 'Screen sharing' or 'Mirror' and connect the two devices. 
Smart TV PDF Alternative 2: PC Stick
For full features for creating, reading, editing, and saving PDF files, connecting a PC Stick might be the ultimate best way to use your Smart TV.
Rather than using limited TV apps, a PC stick allows you to use full-feature software programs as you find on computers.
You can find more here: Why Using a Smart TV As a Computer Isn't That Dumb
Editing PDF Files on Smart TV
All of the apps capable of viewing PDF files also allow editing PDF files on a Smart TV. However, editing capabilities depend on the version of the app, the type of operating system, and the availability of input devices.
When intending to work with pdf files on Smart TVs you should consider the input possibilities of Smart TVs are quite limited. If you plan to edit pdf files on your TV regularly it is best to have some decent input devices (like a mouse or at least a remote with a pointer).
Print PDF Files from Smart TV
It is possible to print PDF documents from your Smart TV. You will need an app like PrinterShare which is available on the Google Play Store. 
You have to open the PDF document from your browser then choose 'Print.' The PrinterShare app will bring up the option of 'Select Printer'. You can choose a printer connected to your Wi-Fi network by choosing 'Nearby Wi-Fi'. You can also choose a Bluetooth printer. 
For first-time printing, you may need to download and install printer pack drivers. When printing, you will have to choose between color, high-quality grayscale, and black only grayscale. 
When choosing the range, you can choose the number of copies you want and the pages you want to print.  
Reasons NOT To Use Your Smart TV For PDF
Using a Smart TV isn't the most efficient way to view or edit PDF documents. This is because:
Smart TV isn't as private as a computer or smartphone. 
Smart TV input devices such as remote, mouse, and keyboard aren't as easy to use as computer input devices. 
Smart TV apps have limited features compared to the full features of computer software. 
Smart TVs have limited storage; thus, you can't save your PDF documents natively and have to use cloud storage. 
Smart TVs have limited editing functions. For instance, it's difficult to include images, tables, and illustrations in your PDF document on a Smart TV.
It's extremely difficult to use a Smart TV for reading large works such as e-books or ePub files. 
Thank you for your feedback!