The Roku family of products and services is just as diverse as the brand's customers. Of course, before you can kick back to watch your favorite shows, you may need to come to grips with certain connectivity issues.
Roku products, for the most part, do not use direct Bluetooth connectivity. Only the Roku Streambar and Wireless Speakers support direct Bluetooth input from a Bluetooth-ready device.
However, for output, Roku stream players must be synced to the Roku mobile app, which is installed to a smartphone, tablet, or laptop that can then be paired with Bluetooth devices such as headphones. The Bluetooth output device can then be activated via the Private Listening function.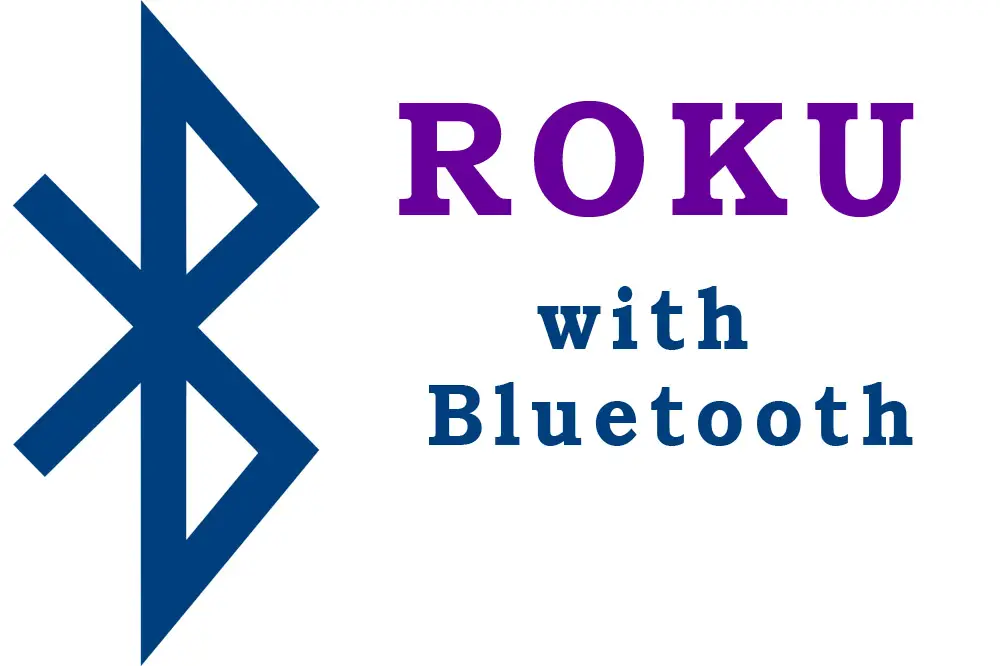 Join in, as we dive into the world of Roku devices to discuss Bluetooth connectivity. We will discuss the Bluetooth compatibility of Roku's most popular devices before we give you quick setup guides that will doubtlessly come in handy.
Not all Roku devices have Bluetooth 
The power and convenience of Bluetooth are well established in modern society. From our cell phones to our cars, headphones, gaming equipment, health monitors, stereos, safety trackers, and beyond, it seems everything supports Bluetooth these days.
Surely Roku, as one of the world's leading digital media device brands, also implements the short-range wireless technology…or does it?
Well, yes and no.
The truth is not every Roku device is Bluetooth-ready. In fact, most of the company's products don't have Bluetooth connectivity at all, as we shall soon see.
(Any problems with your Roku Bluetooth? Here are the 9 Most Common Roku Bluetooth Problems)
Roku Products
Roku offers streaming players, speakers, and a few accessories. Roku also collaborates with 12 major manufacturers to produce a wide range of Roku-branded smart TVs.
Let's take a closer look at the Roku roster…
Roku streaming players
Streaming players are undoubtedly Roku's flagship product, with the company offering a diverse range for its loyal customers. How do they stack on the connectivity front?
Does Roku Express have Bluetooth?
Roku Express is the brand's entry-level streaming player and represents the ideal way to introduce first-time streamers to this cool technology without overwhelming them. Unfortunately, the Roku Express does not have Bluetooth connectivity.
The Express is very easy to set up right out of the box. All you have to do is hook the player up to your TV via the High-Speed HDMI cable, connect to your wifi, and you're good to go browsing through your choice of free, live, and premium content…in crisp HD.
(Starting with Roku? You should read our 10 Roku Beginner Questions!)
Speaking of premium content, new Express owners are eligible for 30-day trials for networks like STARZ, Showtime, and EPIX. Major platforms like Netflix, Hulu, and Amazon Prime Video, as well as cable options, are just a few clicks away. You also get access to 200+ free channels including the Roku Channel.
You can also share media content from your Mac, iPhone, or iPad via Apple AirPlay. Screen mirroring is also a standard feature. The Express also works with Apple HomeKit, Amazon Alexa, and Hey Google, adding an even higher level of convenience.
The simple Roku remote is your primary control tool here. A pair of AAA batteries also comes standard. The remote also has four-channel shortcut buttons. The Roku mobile app can also help you turn your phone into a secondary remote (in addition to more cool features we'll discuss a bit later).
Does Roku Express 4K+ have Bluetooth?
Roku Express 4K+ is a direct step up from the standard Express. As the name suggests, this player is 4K-ready, in addition to HD and HDR, which means even greater viewing quality. Combine this with its faster Wi-Fi connectivity, and you have a premium-level streaming device at a ridiculously low price. That said, you still don't get Bluetooth connectivity.
The Roku Express 4K+ has most of the same bells and whistles as you'd get with a regular Express, as well as similar viewing options.
However, you do get some key differences. 
One major difference is the remote. Unlike the standard Express, the Express 4K+ comes with a Roku voice remote, giving you the ability to issue voice commands for basic functions and searching. You can also hook up the player up to an ethernet connection via a USB adapter.
Naturally, the Express 4K+ is compatible with most 4K TVs on the market today. It also supports 4K HDR TVs (HDR10/10+ and HLG).
Does Roku Streaming Stick 4K have Bluetooth?
Next up is the super-portable (and super-discreet) Streaming Stick 4K.
This nifty little player is a bona fide upgrade on the previous generation HD-only Streaming Stick. The 4K Stick boasts long-distance Wi-Fi connectivity which is up to two times faster than that of its predecessor. Despite, its awesome connectivity, the Streaming Stick 4K does not have Bluetooth either.
Picture quality is one of those things that is better experienced than described. 
The player has the same TV compatibility as the Express 4K+. Expect fewer foul debates when the NBA Playoffs roll around. Crisp picture to say the least. 
Let's not forget the pièce de résistance …Dolby Atmos. You'll be right in the thick of it all.
Your viewing options are similar to the Express and Express 4K players, and you also have shared features like Airplay, HomeKit, Alexa, and Hey Google support. 
The USB power cable also doubles as a long-distance Wi-Fi receiver, making it ideal for TVs that are a little far from your router. 
The Roku Streaming Stick 4K is perfect for some of us with a strong aversion to cables, especially when it comes to wall-mounted TVs.
You can control your Streaming Stick 4K with the Roku Voice remote (AAA batteries included) as well as the mobile app.
Does Roku Streaming Stick 4K+ have Bluetooth?
Finally, we have the Roku Streaming Stick 4K+, Roku's premier streaming player…with virtually zero cabling. Despite all the Streaming Stick 4K+'s cool features, Bluetooth is still absent.
And so is the remote, the product's standout feature.
The Voice Remote Pro not only offers lightning-fast (and hands-free) voice command responses, but you get a whole new dimension of connectivity with features like:
"Hey Roku, where's my remote?"
You also get AUX (3.5mm jack) connectivity right on the remote itself, allowing you to plug in headphones and speakers. Unlike other Roku remotes, the Voice Remote Pro has a rechargeable battery and a USB power cable.
The Stream Stick 4K+ gives you unparalleled picture quality, Dolby Atmos support, long-distance Wi-Fi connectivity, and everything else you get from the Streaming Stick 4K. Apple AirPlay and all the home smart devices can add even more convenience to your viewing experience.
Do Roku TVs have Bluetooth?
The Roku Smart TV operating system is an awesome platform that is easy to use and impeccably consistent when it comes to dishing out content.
The OS packs most of the same features as most of the players and also has similar connectivity capabilities. This, unfortunately, means no Bluetooth either. At least, not direct Bluetooth connections to the TV.
Everything is internet-based when it comes to TVs running Roku. The only way to get audio output (besides the TV itself) is to use Roku TV Wireless Speakers or the Roku Smart Soundbar linked to the same Wi-Fi network. 
Does Roku Streambar have Bluetooth?
The Roku Streambar represents the total streaming package. Flawless picture, and cinematic audio. What could be better?
This device has two front-facing and two-side facing speakers, which guarantees an immersive experience every time. You can also configure a full home theatre experience by bundling in Roku TV Wireless Speakers and a Wireless Subwoofer.
The Streambar is also a hub of connectivity. Not only is it a streaming player, but it can also function as a regular Bluetooth speaker so you can play tunes from your devices. 
However, you cannot connect the Streambar to external Bluetooth devices like headphones directly for streaming.
How to connect Bluetooth headphones to Roku
While you cannot connect audio devices to Roku stream players directly via Bluetooth, you can use the mobile app to stream content while your device is connected to your headphones.
Sounds complicated? Let's go step by step.
You need to make sure that you get the Roku mobile app from the App Store or Google Play Store. At the same time ensure that your Roku OS is up-to-date. Your Roku stream player or TV must be on the same network as the device running the app.
Once you've installed the app, go to "More" and input the name of the Roku player/TV you wish to connect to. If you're using an Express player, for example, you should see "Roku Express" pop up. Select it and you're in.
The next thing you need to do is connect your Bluetooth headphones to your phone/tablet/laptop/etc. as you normally would. 
Next, go back to the Roku app and select "Control" in the menu. This will lead you to the remote interface, where you can see a headphone icon. Tapping this icon will activate "Private Listening" and divert audio output to your Bluetooth headphones.
How to connect headphones to Roku without Bluetooth
Without the use of Bluetooth, you will have to plug your headphones into your device via a 3.5mm jack or an adapter if your device doesn't have one.
The setup process, which also involves the use of the Roku mobile app, is very similar to that of Bluetooth headphones. The only difference is that you plug in wired headphones instead of pairing via Bluetooth.
Once connected, simply activate the Private Listening function on the in-app remote interface.
Another way to use wired headphones with Roku is via the Voice Remote Pro, which normally comes standard with the Stream Stick 4K+ but can also be bought as a separate accessory for other Roku stream players, including the Streambar.
Simply plug your headphones into the remote's 3.5mm jack to activate Private Listening mode, and you're all set.
How to connect Bluetooth headphones to Roku TV without app
At this moment, there is no way to connect Bluetooth headphones directly to Roku TV without using the app. You can only connect Roku TV to Roku TV Wireless Speakers, Subwoofer, and Streambar via a shared Wi-Fi connection.
The app was created to lessen the requirement of additional connectivity like Bluetooth on the Roku TV OS or stream players. Since most smartphones, tablets, etc. have Bluetooth, the app can be used to facilitate syncing of your Roku player/ TV and device via shared Wi-Fi.
This makes the app on the device a bridge to an indirect Bluetooth connection to your headphones.
Do you have other sound problems with Roku? Here are the 19 Most Common Roku Sound Problems!
Thank you for your feedback!